Characteristics of Swathi / Chothi
Swathi or Swati is ruled by Vayu, the God of the Wind. This is the fifteenth nakshatra of the zodiac, having all its four quarters in Tula. This Nakshatra is concerned with air, wind, breeze or knowledge of Sky since Sky is the abode of air.
Swathi / Chothi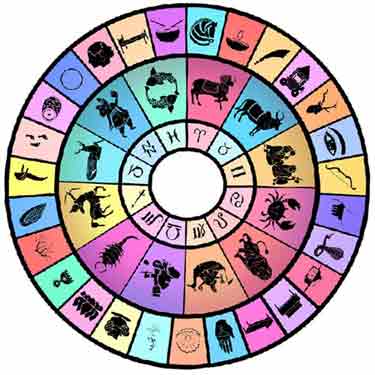 Swathi Nakshatra
Location: 6.40 Libra to 20.00 Libra
Ruler: Rahu (signifies hidden potential)
Deity: Vaayu (the God of wind bestows strong yet gentle nature)
Symbol: Coral, theyng sprout blowing in the wind
Animal: Male Buffalo
Lucky color: Black
Ruling Deity of Rahu: Durga
Gender: Female
Gana: Deva
Guna: Tamasic

Swati Nakshatra characteristics: They are compassionate, soft-spoken, merciful, independent, and expect positive outcomes.
If there has to be a word for them, it will be determination. They put all their dedication to achieve what they desire for. That is why it is important for theM to decide the motive. After that, they just put all their energy into it and they like to work all the time. There is a desire in them to get more comforts in life and they consider celebration, love, and luxury as important parts of life. Their features are sharp and eyes are beautiful. They are courteous, social, and alway stay happy. Their voice is sweet and they never speak bitterly to anyone. Education-wise, their position is good. Due to the effect of Jupiter, they have an excitement about getting knowledge from their childhood.
They are good with studies; that is why they will get high education. When it comes on physical hard work, they try to avoid that. However, they use their brain and do mental work. If they are considered from a social angle, their circle is quite big because they are quite friendly in nature. They behave quite lovingly and respectfully with people. If someone needs them, they always come to their rescue. This is the reason why people come to them when they need them most. They are also associated with the institutions dealing with social welfare. Conservative or old traditions have no value in their life. They don't want anything bad for anyone in life.
Their voice is vibrant, which attracts people. Hence, if they try their hand in politics, they can do a lot of social welfare. When it comes on earning daily bread, they prefer doing job rather than business. They will put hard efforts to get a government job. Even if they will do business, they will try to keep terms with the government in some way. Their situation is quite good financially and sudden monetary benefits are also expected. Lottery etc. may also benefit them. They already enjoy saving money and all these things will help them in that. Financial strains will never be felt by them and even if they had something like that, it will be quite temporary.

Swati nakshatra Male, Female characteristics: The males of this nakshatra are peaceful by nature, hard-working, and extremely intelligent. They aren't short-tempered, but when angry, it becomes difficult to control them.

Females of Swati nakshatra are compassionate, possess great self-esteem, religious, honest, and pure-hearted souls.
Nakshatra Characteristics Pages