Zodiac Horoscope for babies, Traits and Character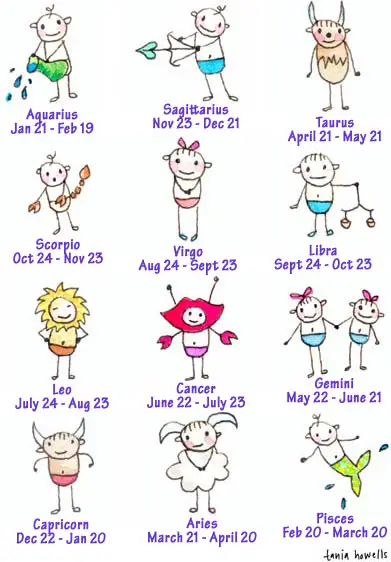 Knowing a bit about your baby's nature by knowing the child's characteristics according by zodiac birth sign will help you in a long way as parents. That is the reason why many parents use horoscope as a means to take a look at their baby's nature, his strengths and weaknesses and the approach he takes to problems as they arise.
Even if you are not a 'believer', it is still fascinating to learn whether your child fits the general pattern laid out in the stars according to his birth date.
Determination, stubbornness, a happy-go-lucky personality or an interest in how things work - all these traits can be traced back to your child's position in the zodiac horoscope.
It does not matter if your baby was born before or after the due date, what matters is the exact date of the birth to know the horoscope.
You can also check what the stars have in store for you today at our daily horoscope scetion.
Read Zodiac Horoscope for Babies