Posted on

November 11th, 2015 by

Prem in

Baby Names

No Comments
The Bollywood celebrities love to stay in the limelight by doing everything in style. When it comes to the naming of their child, they take this repute a bit more seriously. They are the trendsetters by giving their tiny tots the unique baby names which are meaning, stylish, unique and stands different from each other. Following are a few names of the babies of the Indian celebs that are inspired by the different cultures across the world.
1. Aryan, Suhana and AbRam- These are the names of the three lovely kids of Shahrukh Khan and his wife Gauri Khan. Aryan means a warrior and Suhana means charming. AbRam is a Hebrew name which means father of multitudes.
2. Imara- This is the name of the baby girl of the young parents Imran Khan and Avantika Malik. Imara means strong and resolute.
3. Viaan- He is the son of Shilpa Shetty and Raj Kundra, who wanted to give their son a symbolic name. Viaan means full of life and energy.
4. Aaradhya- The little girl of Aishwarya Rai Bachchan and Abhishek Bachchan has got the Indian roots in her name which means someone who is worth worshipping in the Sanskrit language.
5. Hridhaan and Hrehaan- Hrithik Roshan and Sussanne chose the Indian names for their lovely kids. Hridhaan means a person with a big heart and Hrehaan means god's chosen one.
6. Azad- The son of Aamir Khan and Kiran Rao named their son after Aamir's granduncle Maulana Azad, who was a freedom fighter and it means free or liberated.
7. Shahraan and Iqra- These are the two twin babies of Sanjay Dutt and Manyaata Dutt. Shahraan means royal knight while Iqra means to educate.
8. Aarav and Nitara- Akshay and Twinkle Khanna opted for Indian names while naming their kids. Aarav means 'in high regard of' and Nitara means having deep roots.
9. Anya, Diva, Czar- These are the three triplets of Farah Khan and Shirish Kunder. Anya means grace, Diva means divine and Czar means emperor.
10. Nysa and Yug- They are the children of Kajol and Ajay Devgan. Nysa means a new beginning and Yug means an era.
11. Raayan and Aarin- Madhuri Dixit and Sriram Nene chose the Irish names for their boys. Raayan means little prince and Aarin means mountain strength.
The Bollywood celebrities seem to have inspired themselves by the Hollywood celebrities in the trend of keeping unique and unusual baby names. They choose names from different cultures, mythology, communities and eras. These names have in turn inspired the net generation and common people look forward to name their babies following the celebrity kid names.
Posted on

October 15th, 2015 by

Prem in

Baby Names

No Comments


Indian mythology has always been playing an important role in the nomenclature of a child. The Shastras talk about the various events and characters sighnifying the varied virtues of life and the names of these characters and elements are considered to be worthy and lucky. Often it is seen that a mythological name is given to a newborn, who resembles the deity or a star or the name of the forefathers. Sometimes for the sake of giving a unique and special name to the child many people opt for these mythological terms in order to give a meaningful name. Mythological names have a deeper meaning and also sounds elegant and sophisticated. There are thousands of names of various Gods and Goddesses and you can easily choose the appropriate one for your little bundle of joy. Some of them are as follows:
Suggested names for a baby girl with their meaning
1. Ambika- The mother of the universe who possesses the power of will, cognition and action.
2. Ameya- Whose greatness is immeasurable.
3. Bani- The other name of goddess Saraswati.
4. Deveshi- The ruler of all divinities.
5. Durga- The name of the goddesses who is difficult to access.
6. Gauri- The goddesses of marital bliss.
7. Jwala- The center of the rampart of fire.
8. Kalki- The tenth manifestation of Lord Vishnu who is yet to grace the Earth.
9. Poorna- The all encompassing whole.
10. Sandhya- The deity of twilight worship.
Suggested names for a baby boy with their meaning
1. Aatish- In the Hindu mythology, it means fireworks and it is also a name of Lord
2. Akhilesh- It means the master of the whole world and also the lord.
3. Bhairav- The name of Lord Shiva.
4. Brijesh- The other name of Lord Krishna.
5. Dhruv- The prince who is blessed with eternal life. Also, a constellation is named after
him as Dhruv Nakshatra.
6. Hitesh- The lord of goodness.
7. Kaustabh- The jewel of Lord Vishnu.
8. Parth or Partha- The other name of Arjun.
9. Samarjit- The name of Lord Vishnu.
10. Ved or Veda- The earliest scripture of the Hindus.
Since God and Goddesses do not have a form of their own, parents often aspire to name the child mythologically and expect the ame virtues to be present in the child. We praise them with the splendid names which are an indication of the grace that they exhibit. The holy scriptures of different religion help us to find out the different meaningful names of the various deities. The naming of the child following history and mythology happened traditionally, but lately this trend has been again initiated.
Posted on

September 2nd, 2015 by

Prem in

Fun Stuff

No Comments


As we gear towards another season of the popular show Bigg Boss 9 2015, we present you the list of names of most probable Bigg Boss 9 2015 contestants.
Shweta Prasad
Th award actress of films like 'Makdee' and 'Iqbal'. She shocked everyone when she was caught in an alleged prostitution raid. However, later according to a report in DNA.com, a local court had acquitted Shweta Basu Prasad of prostitution charges.
Rahul Yadav
The controcersial ex-Housing.com co-founder and CEO.  An IIT Bombay dropout, Rahul was fired from his job for his behaviour towards investors, ecosystem and the media. He is apparently super excited about his participation and has posted about it on Facebook.
Rashami Desai
The actress Tapasya of small screen has been in news of late for her relationship. Rashami, who married her co-star from Uttaran: Nandish Sandhu was recently seen talking about her troubled relationship with husband Nandish on another reality show. Now, that everything is fine between the couple and they have decided to give their marriage a second chance, she will be a perfect housemate for this season.
VJ Bani
As in previous years, she is another contestant who boards the house from Roadies.  She won the title, and this time is a sure favorite to win. She has shown her mettle in Roadies and this show will be her new challenge.
Sana Saeed
She is a seriel reality show contestant. After 'Jhalak Dikhhla Jaa' and 'Nach Baliye', the actress is now rumoured to be a part of 'Bigg Boss' season 9. Sana, who became popular for her role as Shah Rukh Khan's daughter in 'Kuch Kuch Hota Hai' and played side roles in 'Student Of The Year'.
Asha Negi
The beauty of the silver screen Asha Negi who started off her career with 'Bade Acche Lagte Hain' is now one of the most loved actresses. She became a household name with 'Pavitra Rishta' and since then there has been no looking back for her. From MC to reality shows, Asha has done it all and will put up a tight fight to win the title.
Radhe Maa
Radhe Maa being approached for the show is doing the rumors. She has been in the news lately for all wrong reasons and will add to the fun factor to the show knowing her rhetoric abroad recently.
RSS feeds:
Search: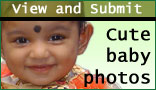 Follow on Twitter
Blogroll
Categories