Posted on

September 22nd, 2014 by

Prem in

Baby Names, Fun Stuff

No Comments
Names of Bigg Boss 8 contestants 2014
Like in the previous years, we are presenting the names of Bigg Boss 8 contestants for 2014 season in our names blog. We are sure, there might be someone out there who got a name inspired from our celebrity list.
So here is the final list of 2014 Bigg Boss 8 contestants Names.
Sonali Raut
Sonali Raut is a Model and film Actress and will be in Bigg Boss 2014.
Karishma Tanna
Model and Actress Karishma Tanna will feature in Bigg Boss 8.
Upen Patel
Bigg Boss 8 contestant Upen Patel is Model and film Actor.
Soni Singh
TV Actress Soni Singh will take part in Bigg Boss 8
Arya Babbar
Bollywood and Punjabi film actor Arya Babbar is in Bigg Boss 8.
Diandra Soares
Model, anchor and fashion designer Diandra Soares will be a Bigg Boss 8 contestant.
Sushant Digvikar
Bigg Boss 8 contestant Sushant Digvikar is a Model, TV Anchor and Pageant.
Gautam Gulati
Gautam Gulati is TV and film Actor and wll be in Bigg Boss 2014.
Sukirti Kandpal
Sukirti Kandpal, Model and TV Actress is a participant in in Bigg Boss 2014 .
Praneet Bhatt
Actor and Director, Praneet Bhatt will feature in Bigg Boss 8.
Natasa Stankovic
Natasa Stankovic, Model and Bollywood Actress will be participating in Bigg Boss 2014.
Minissha Lamba
Bollywood Actress Minissha Lamba will add color to the Bigg Boss 8 contest.
Posted on

April 29th, 2014 by

Prem in

General Information

(3) Comments
The teams and players of IPL 2014, Indian Premier League 2014 have been announced. Here we present a brief article on the team names and the players for the IPL 2014, Indian Premier League 2014 season.
Chennai Super Kings Players IPL 2014

The name Chennai Super Kings bring the thrill that the supporters can feel on the field. Chennai Super
Kings have some of the greatest players like Mahendra Singh Dhoni, Ravindra Jadeja, Ravichandran
Ashwin, Dwayne Bravo, Suresh Raina. Other than these premier level players, there are exceptionally
talented players like, Faf Du Plessis, Dwayne Smith, Brandon MacCullum, Ashish Nehra, Mohit Sharma and so on.
Rajasthan Royals Players IPL 2014
The next team worthy of mention is Rajasthan Royals. The players here are Shane Watson, James
Faulkner, Stuart Binny, Ajinkya Rahane, Sanju Samson, Steven Smith, Brad Hodge, Rajat Bhatia, Tim
Southee, Dhawal Kulkarni and a lot more.
Sunrisers Hyderabad Players IPL 2014
Sunrisers Hyderabad has players named Shikhar Dhawan, Dale Steyn, David Warner, Amit Mishra,
Bhubaneswar Kumar, Aaron Finch, Karn Sharma, Darren Sammy, Ishant Sharma, Irfan Pathan, Moises Henriques, KL Rahul, Parveez Rasool and many others.
Mumbai Indians Players IPL 2014
In the team named Mumbai Indians, players like Rohit Sharma, Lasith Malinga, Harbhajan Singh, Ambati Rayudu, Kieron Pollard, Micheal Hussey, Corey Anderson, Pragyan Ojha, Zaheer Khan, Aditya Tare, Jasprit Bumrah are present.
Royal Challengers Bangalore Players IPL 2014
This team has some of the finest players named, Virat Kohli, Chris Gayle, AB De Villers, Yuvraj Singh,
Matchell Starc, Albie Morkel, Varun Aaron, Ashok Dinda, Parthiv Patel, Mutthiah Muralitharan, Ravi
Rampaul and many more.
Kolkata Knight Riders Players IPL 2014
Kolkata Knight Riders brightens the ground with players named Gautam Gambhir, Sunil Narine, Jacques Kallis, Robin Uthappa, Piyush Chawla, Yusuf Pathan, Shakib Al Hasan, Morne Morkel, Vinay Kumar, Umesh Yadav, Manish Pandey, Chris Lynn and many more.
Kings XI Punjab Players IPL 2014
This team has some of the most important players such as Manan Vohra, David Miller, Mitchell Johnson, Glen Maxwell, George Bailey, Virender Sehwag, Rishi Dhawan, Wriddhiman Saha, Shaun Marsh, Cheteswar Pujara, Beuran Hendricks, Lakshmipaty Balaji, Thisara Perera, Gurkirat Singh Mann.
Delhi Daredevils Players IPL 2014
Last but not the least Delhi Daredevils stunned the spectators with their collection of players named,
Dinesh Karthik, Kavin Pieterson, Murali Vijay, Mohammad Shami, Nathan Coulter-Nile, Quinton De
Knock, Manoj tiwary, Jaydev Unadkat, Jean-Paul Duminy, Ross Taylor, Kedar Jadhev, Rahul Sharma,
Mayank Agarwal, Laxmi Ratan Shukla, James Neesham and many others. This is the list of the IPL 2014 teams and players.
Posted on

March 19th, 2014 by

Prem in

Babies, Parenting

(2) Comments



If you've recently given birth to a beautiful angel but are facing critical issues to putting the baby to sleep then you might want to consider a few remedies.
Infants are generally very cranky in the night especially if they've not had a night's rest! This can bring about a lot of problem for young parents who are generally tired out after a day's work at office. If your baby isn't getting enough rest and continues to cry during the night then there must be a plausible reason for this. Generally most infants suffer from sleeping disorders due to inadequate milk or because of diaper rash. Irrespective of the condition you must be ready to put your baby to sleep ensuring that they receive every kind of nourishment and comfort beforehand. Your baby will probably cause tantrums for many reasons so you should understand the reason behind it first.
Things to Consider
Research says that babies have a higher rate of maturing during a sound sleep. If your baby doesn't get enough sleep then it can seriously impair eyes and lead to health problems in the future. For a safe and sound sleep, you can provide certain amenities to your baby. The cot is the most important asset for taking care of your baby. It must be comfortable and should have a bed that shouldn't be too soft or too hard. Baby sleep sacks are one of the ideal solutions to solving night tantrums since it is safe. Baby sleep sacks are fabricated to offer the right temperature for the baby to sleep in peacefully. This is a must-have in the crib.
Always make sure that your baby doesn't sleep with clothes that are damp. Regularly changing diapers is important to avoid diaper rash which can offer great discomfort to the infant during sleep. You cannot expect your baby to sleep peacefully with a wet bed and wake up to continuous itching since it only offers to make them crankier. Cleaning your baby's body and drying appropriately using a soft towel are just basics you must follow. Moisturizing the region that suffers from rashes is important to properly remove moisture. Dry clothes before sleeping and a new diaper must be used for the baby so as to prevent diaper rash.
Another important way to reduce night tantrums is by spending time with your baby. Young parents must understand that your baby requires security. The moment your child feels scared or insecure they're bound to create havoc during the night. You should put your baby off to sleep with a lullaby which is the best form of giving your child a sound sleep. Sometimes recording the lullaby and playing it throughout the night can also give your child peace of mind. Ensure that your baby obtains regular supply of milk whether or not you're breastfeeding. Insufficient quantity of food can often cause the baby to wake up in the night.
RSS feeds:
Search: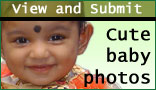 Follow on Twitter
Blogroll
Categories