Characteristics of Krithika Nakshatra
Krithika is ruled by Agni, the God of Fire. This is the third nakshatra of the zodiac, in Mesha to Vrishabha. Krithika is considered the nakshatra where power is born. This is the birth star of Chandra. The passivity of this nakshatra represents their ability to nurture power.
Krithika Nakshatra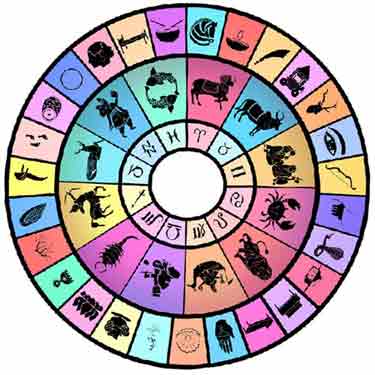 Krithika Nakshatra
Location: 26.40 Aries to 10.00 Taurus
Ruler: Sun
Deity: Agni (the God of Fire)
Symbol: Razor, Axe or Flame
Animal: Female Sheep
Lucky color: White
Ruling Deity of Ketu: Shiva
Gender: Female
Gana: Rakshasa (Demon)
Guna: Rajas

Krithika Nakshatra characteristics: Confident, Courageous, Honors commitment, and have a peaceful nature.
They are great advisors and hope for others. It is their claim to fame to act smoothly and live a good life. Their face looks quite dynamic and they also walk quickly. They tend to fundamentally discover faults in individuals and attempt to fix them. Moreover, They are expert in analyzing the result of any work and after that finding the covered up pros & cons. They are the man (or lady) of words and also take interest in social service. When it comes on title and popularity, they have got nothing to do with it and they don't need to require favors from anyone. They like doing everything themself. Also they don't know how to alter with the circumstance and they remain firm on their choices.
They'll have a very strict exterior, but love, affection and compassion has been hidden inside them. Once they choose to walk on the way of spirituality, nothing in this world can halt them. Being hard-workers, they accept in doing something every time. Be it the field of education, work, or commerce, they just need to remain ahead of everybody. Falling flat or slacking behind is something that they simply can't bear. Being genuine in nature, they will get cheated as well. Staying away from their birth place will advantage them more. They're competent of giving viable answers to the issues of others.
When it comes on title, popularity, riches, they don't need them by anyone's mercy or by crooked ways. They have got a surprising expertise of making cash and it is in their habit to get to any point with their hard work. Their public life will be moreover wonderful. They like to see appealing sights and love cleanliness. When it comes on their life, it is all about their rules and principles. They love music and art. They will be able to exceptionally well teach others.

Krithika nakshatra Male, Female characteristics: The males born in Krithika Nakshatra have a commanding appearance, are intelligent but very restless. They may find luck and fortune in the government sector.

Females born in Krithika nakshatra have a flawless body, with a medium height. They are suited to the role of a musician/artist or other similar creative professions. Krithika nakshatra 1st pada female characteristics include inclination towards a career in the military, and they showcase tremendous stamina and will-power with a focus on generosity.
Nakshatra Characteristics Pages