Indian baby names and Hindu baby names, top popular baby names

Hindu boy baby names and Indian girl baby names that are modern, unique and popular
Indian baby names, Hindu baby names
Welcome to Indian baby names and Hindu baby names website. Find rare, new, uncommon Indian names and Hindu names for your baby in alphabetical list with meanings. Hindu boy names and hindu girl names are separated by letters.
Some Boy baby Names, Indian names here
Aaditya = The Sun

Indian

Aayu = lifespan

Indian

Bhuv = Heavan, Sky

Indian

Brij = Lord Krishna

Hindu

Chahal = Loving

Indian

Chirag = lamp

Indian

Daiwik = Grace of God

Indian

Dipal = Light

Indian

Eashan = Lord Shiva

Hindu

Ehan = Expected

Indian

Fanish = Lord Shiva, serpent

Hindu

Grishm = Summer

Indian

Gyan = knowledge

Indian

Hans = Swan

Indian

Hiral = wealthy

Indian

Ichaa = desire

Indian

Ilesh = lord of earth

Hindu

Jagrav = Awakened

Indian

Jivin = to give life

Indian

Kairav = White lotus

Indian

Kanha = Krishna

Hindu

Kripal = Compassionate

Indian

Kunal = son of King Ashoka

Indian

Lahar = Wave

Indian

Mahin = the earth

Indian

Malay = a garden of Indra

Hindu

Manav = man

Indian

Naksh = Moon

Indian

Nakul = twin brother of Sahdev

Hindu

Niraj = born from water

Indian

Ojas = Vitality

Indian

Ovin = Handsome

Indian

Palash = Tree

Indian

Praneel = Lord Shiva

Hindu

Raahi = Traveller

Indian

Rijul = Innocent

Indian

Ritul = Seasons

Indian

Saanjh = Evening

Indian

Shray = Credit

Indian

Snehal = Friendly

Indian

Taksha = King Bharat's son

Hindu

Tuhin = snow

Indian

Udanth = Correct message

Indian

Uttam = Best, Apt

Indian

Ujjwal = Bright

Indian

Vaishnav = Follower of Vishnu

Hindu

Viral = rare

Indian

Wriddhish = Lord Ganesha

Hindu

Yagna = Ceremonial fire

Hindu

Yash = Fame

Indian

Zev=Deer

Indian

See all Hindu boy names
New Updates on Indian names and Blog
Indian Names in the News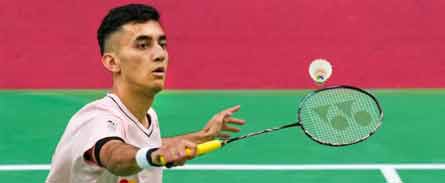 Lakshya Sen wins the 58th Canada Open 2023 by defeating Li Shi Feng, the reigning All England champion in Men's Singles Final.
Lakshya = Target
Trending Indian Names
Trishan
Anayra
Samisha
Vamika
Hridhyan
Indian Baby Names Poll
Results - Polls Closed
Indian Names - 40%
Hindu Names - 34%
Modern Names - 17%
Regional Names - 9%
Your search for a good, rare, traditional, uncommon, beautiful, hindu names and indian names with parenting resources ends here. You can find Indian baby names or Hindu baby names by gender, by letters, by names of hindu gods and goddess, sanskrit baby names, mythological names and in many ways like birth month rashi, birth star nakshatra etc.
No other Indian baby names or hindu baby names site offers this many choice for selecting Indian names. You will find articles related to hindu baby naming, hindu traditions, numerology, astrology and zodiac for your baby and numerology for Indian names.
Sample Hindu Girl Names, Indian names
Aanya = Inexhaustible, Infinite

Indian

Amisha = Beautiful

Indian

Bani = Goddess Sarasvati

Hindu

Brinda = Radha

Hindu

Chaaya = Shadow

Indian

Charvi = beautiful

Indian

Dhanvi = Wealthy

Indian

Disha = Direction

Indian

Ekta = Unity

Indian

Eshani = Consort of Lord Shiva

Hindu

Forum = Fragarance

Indian

Gargi = A learned woman

Indian

Gina = Silvery

Indian

Harini = A deer

Indian

Harshini = Happy

Indian

Hyma = Goddess Lakshmi

Hindu

Iksha = Sight

Indian

Ishani = Parvati

Hindu

Janki = Goddess Sita

Hindu

Kamna = Wish

Indian

Kashvi = Shining

Indian

Laksha = Aim

Indian

Larisa = Cheerful

Indian

Manasi = good hearted

Indian

Mythily = Goddess Sita

Hindu

Naina = Eyes

Indian

Namrata = Politeness

Indian

Nirosha = Goddess Lakshmi

Hindu

Oni = Shelter

Indian

Oshee = Divine

Indian

Pratiti = Faith

Indian

Parinita = Complete

Indian

Pihu = Chattering of bird

Indian

Rachna = Creation

Indian

Roopali = Pretty

Indian

Ranjita = Charming, decorated

Indian

Saanvi = Goddess Lakshmi

Hindu

Sweta = fair complexioned

Indian

Tanima = slenderness

Indian

Trayi = Intellect

Indian

Trisha = Wish; Desire

Indian

Upasana = Worship

Indian

Upama = the best, comparison

Indian

Vanshika = Flute

Indian

Varsha = Rain

Indian

Veda = Scriptures of knowledge

Hindu

Watika = garden

Indian

Yahvi = Heaven; Earth

Indian

Yashika = Success

Indian

Zoya=Loving

Indian

See all Hindu girl names