Posts Tagged 'baby'
Posted on

June 18th, 2009 by

Prem   

(3) Comments


Many babies are introvert by nature whereas few others are not really shy of mingling with strangers. That's one sign of a baby's temperament. It is said that when a baby reaches age of 4 months, he or she begins to read people's behavior and faces. Based on that they decide whether a stranger can be trusted or not. Many shy kids feel anxious and awkward when they see a stranger. Knowing this fact, parents should not worry about this process because it shows signs of development. It can also be understood that an anxious baby will be closer to his parents.
Kids have this amazing ability to feel what one is feeling and they are very good at mimicking one's actions as well. If parents are reacting nicely to a stranger or welcoming him with pleasant smile then the baby is also likely to follow these traits. Parents can do their bit by telling the strangers about the shyness and anxiety of babies so that others could be more understanding of the situation.
Parents can also ask strangers about baby's nature and ask others to give him more time so that in time, baby will start feeling more comfortable. Strangers like grandparents or other family members who are meeting the baby for the first time can gift the baby his/her favorite toy or play with things that he prefers. That way, baby will start believing in shared self-interests and will be trusting strangers soon enough. With the passage of time, baby will be quite comfortable with others and gain her own personality.
This article appeared on the Parenting Indian children blog by Kamal.
Posted on

October 30th, 2008 by

Prem   

(2) Comments
I was sad to receive this email forward today. Being a dad, I can gauge what the family must be going through.
Email contents.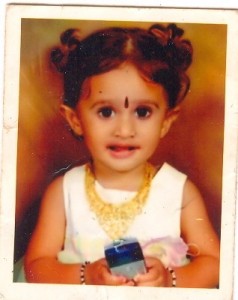 Dear all,
My kid "Bhoomika" is missing from Mejestic Bus station Since 21 days.
She is going to be 2 years and can speak only "jeeya", "mi", "mama" & "pappa".
We have logged a complaint in UPPARPET police station.
Request you to help me by forwarding the message to all, whom you come across.
Happen to see my kid please contact my family.
Our family members have been scattered all around Bangalore in search of her everyday.
Jayarama.
Ph:9902933247: cell with my family.
I have personally verified this by calling the family and they have confirmed that the kid is missing since October 2nd, 2008.
If any one of you notice the kid please inform her parents on the above number. If you get this email forward it or forward this URL to your friends list.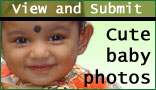 Follow on Twitter
Categories