Posts Tagged 'Parenting'
Posted on

January 28th, 2010 by

Prem   

(5) Comments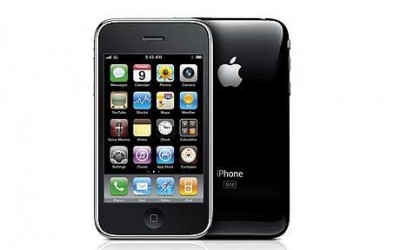 First, news for who are yet to have a baby. A new iPhone app has been developed which calculates when a woman is most fertile. Britain has this unique claim of a woman delivering a baby girl with the help of this iPhone app.
After four years struggling to have a baby, Lena Bryce and her partner Dudley had almost given up hope of having children, until they heard about the fertility app (The Free Menstrual Calendar) and downloaded it to her iPhone. Lena entered her body temperature daily and the app calculated when she would be most fertile.
After just two months of using the technology she fell pregnant and gave birth to a baby girl Lola who weighed 6lb 12ozs at birth.
Now for those who have a baby, another iPhone application has been launched that claims to be able to tell parents what their baby's cries mean. The Cry Translator app claims 96 percent accuracy in interpreting cries of distress from babies. The application uses the iPhone's microphone to get the sound, analyses it, and displays information about what the cry means on the screen.
The application works for all babies, and doesn't matter the language they speak at home. The cries interpret whether the baby is hungry, annoyed, tired, stressed or bored.
Posted on

December 2nd, 2008 by

Prem   

(2) Comments
Here is another gem.
A little boy came up to his mother in the kitchen one evening while she was making the dinner. He handed her a piece of paper with his writing on it. After his Mom dried her hands, she read it, and this is what it said:
For cutting the grass: Rs 50
For cleaning up my room this week: Rs 10
For going to the store for you: Rs 20
Baby-sitting my kid brother while you went shopping: Rs 20
Taking out the garbage: Rs 10
Total owed: Rs 110
Well, his mother looked at him standing there, and the boy could see the memories flashing through her mind. She picked up the pen, turned over the paper he'd written on, and this is what she wrote:
For the nine months I carried you while you were growing inside me:
No Charge
For all the nights that I've sat up with you, doctored and prayed for you:
No Charge
For all the trying times, and all the tears that you've caused through the years:
No Charge
For all the nights that were filled with dread, and for the worries I knew were ahead:
No Charge
For the toys, food, clothes, and even wiping your nose:
No Charge
Son, when you add it up, the cost of my love is:
No Charge.
When the boy finished reading what his mother had written, there were big tears in his eyes, and he looked straight at his mother and said, "Mom, I sure do love you."
And then he took the pen and in great big letters he wrote: "PAID IN FULL".
Moral
We will never know our parents worth till we become a parent. When it comes to our parents, we indeed have a lot to give…besides money!


Posted on

November 12th, 2008 by

Prem   

(7) Comments
Here is a beautiful comparison I found between Parenting and a Kite. I don't know how many of you agree to this… anyways, read on.
You spend years trying to get them off the ground.
You run with them until you are both breathless. They crash … they hit the roof … you patch, comfort and assure them that someday they will fly.
Finally, they are airborne.
They need more string, and you keep letting it out.
They tug, and with each twist of the twine, there is sadness that goes with joy.
The kite becomes more distant, and you know it won't be long before that beautiful creature will snap the lifeline that binds you together and will soar as meant to soar, free and alone.
Only then do you know that you have done your job.
Several years back, you started this new phase of life with two people and now left with the same old two people. Also later you will gracefully accept that you came alone with nothing to this earth and you go alone taking nothing with you.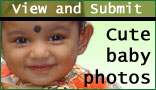 Follow on Twitter
Categories