Posted on

February 3rd, 2018 by

Prem in

General Information, Parenting

No Comments
India had a sensational eight-wicket victory over Australia in the final match of the ICC Under-19 Cricket World Cup 2018. This makes India the only side in history to lift the coveted title for a record fourth time.
Here are the names of the members of Under 19 Indian cricket team which won the 2018 World cup in New Zealand.
Captain and Opening Batsman
Prithvi Shaw
Vice-Captain and Middle-order batsman
Shubman Gill
Middle-order batsman
Manjot Kalra
Himanshu Rana
Riyan Parag
All Rounders
Anukul Roy
Shivam Mavi

Wicket Keepers
Harvik Desai
Arjun Juyal
Bowlers
Ishan Porel
Kamlesh Nagarkoti
Shiva Singh
Abhishek Sharma
Arshdeep Singh
Pankaj Yadav
Posted on

January 27th, 2018 by

Prem in

General Information, Parenting

No Comments
Awards are one of the highest civilian Awards of India. Awards are given in three categories, namely, Padma Vibhushan, Padma Bhushan and Padma Shri. The Awarded are from various disciplines and fields that is art, sports, civil services, social work, public affairs, trade and industry, science and engineering, medicine, literature and education.
Padma Vibhushan is the most prominent awarded for exceptional and distinguished service; Padma Bhushan for distinguished service of high order and Padma Shri for distinguished service in any field.
Padma Vibhushan Awardees 2018
Illaiyaraja
Ghulam Mustafa Khan
P. Parameswaran
Padma Bhushan Awardees 2018
Pankaj Advani
Philipose Mar Chrysostom
Mahendra Singh Dhoni
Alexander Kadakin (Foreigner/ Posthumous)
R. Nagaswamy
Ved Prakash Nanda (Overseas Citizen of India)
Laxman Pai
Arvind Parikh
Sharda Sinha
Padma Shri Awardees 2018
Abhay and Rani Bang
Damodar Ganesh Bapat
Prafulla Govinda Baruah
Mohan Swaroop Bhatia
Sudhanshu Biswas
Saikhom Mirabai Chanu
Pandit Shyamlal Chaturvedi
Jose Ma Joey Concepcion III (Foreigner)
Langpoklakpam Subadani Devi
Somdev Devvarman
Yeshi Dhoden
Arup Kumar Dutta
Doddarange Gowda
Arvind Gupta
Digamber Hansda
Ramli Bin Ibrahim (Foreigner)
Anwar Jalalpuri (Posthumous)
Piyong Temjen Jamir
Sitavva Joddati
Malti Joshi
Manoj Joshi
Rameshwarlal Kabra
Pran Kishore Kaul
Bounlap Keokangna (Foreigner)
Vijay Kichlu
Tommy Koh (Foreigner)
Lakshmikutty
Joyshree Goswami Mahanta
Narayan Das Maharaj
Pravakara Maharana
Hun Many (Foreigner)
Nouf Marwaai (Foreigner)
Zaverilal Mehta
Krishna Bihari Mishra
Sisir Purushottam Mishra
Subhasini Mistry
Tomio Mizokami (Foreigner)
Somdet Phra Maha Muniwong (Foreigner)
Keshav Rao Musalgaonkar
Thant Myint – U (Foreigner)
V Nanammal
Sulagitti Narasamma
Vijayalakshmi Navaneethakrishnan
I Nyoman Nuarta (Foreigner)
Malai Haji Abdullah Bin Malai Haji Othman (Foreigner)
Gobaradhan Panika
Bhabani Charan Pattanaik
Murlikant Petkar
Habibullo Rajabov (Foreigner)
M R Rajagopal
Sampat Ramteke (Posthumous)
Chandra Sekhar Rath
S S Rathore
Amitava Roy
Sanduk Ruit (Foreigner)
R Sathyanarayana
Pankaj M Shah
Bhajju Shyam
Maharao Raghuveer Singh
Kidambi Srikanth
Ibrahim Sutar
Siddeshwara Swamiji
Lentina Ao Thakkar
Vikram Chandra Thakur
Rudrapatnam Narayanaswamy Tharanathan
Nguyen Tien Thien
Bhagirath Prasad Tripathi
Rajagopalan Vasudevan
Manas Bihari Verma
Panatawane Gangadhar Vithobaji
Romulus Whitaker
Baba Yogendra
A Zakia
Posted on

October 1st, 2017 by

Prem in

General Information

No Comments
The most awaited Bigg Boss 11 will be telecasted in Colors TV channel and we have our list of contestant names who we will make it to the house, Bigg Boss 11 for the year 2017. The show will be hosted by Salman Khan's.
Here are the names of Bigg Boss 11 contestants 2017
Jyoti Kumari
The daughter of a peon who is a commoner for this season
Shivani Durgah
Self-claimed god woman
Zubair Khan
Son in law of Dawood Ibrahim's little sister, Haseena Parkar.
Sapna Chaudhary
Stage dancer whose videos and performances have huge fan following in North India,
Hina Khan
Shilpa Shinde
Dhinchak Pooja
The internet star whom everyone loves to hate for her Video songs
Vikas Gupta
Zubair Khan
Shivani Durgah
RSS feeds:
Search: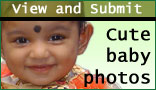 Follow on Twitter
Blogroll
Categories