Posted on

March 18th, 2016 by

Prem in

General Information, Parenting

(3) Comments


Your name is your identity on Earth. It brings you glory in your life. Here are some of the most glorified Indian names are,
Mohandas – The name means "servant of Mohana", a Hindu God. Mohandas Karamchand Gandhi, popularly known as Mahatma Gandhi is the finest bearer of this name who served his country till death.
Narendra – This name means "lord of men". One of the mightiest personalities of India, Prime Minister Narendra Modi can be truly related with the meaning of his name.
Amitabh – It signifies "immeasurable splendour". The famous bearer of this name is Amitabh Bachchan who's brought splendour to the Indian cinema.
Sachin – It's another name for Lord Shiva. One of the legendary Indian cricketers Sachin Tendulkar signifies purity through his name.
Aishwarya – It means wealth and signifies prosperity. Aishwarya Rai is one of the famous Indian celebrities, who have brought glory to her name.
Sourav – Sourav means the "fragrance". The famous Indian Cricketer, Sourav Ganguly is a true example of spreading the fragrance of his talent all across the globe.
Arvind – Arvind means "Lotus" is Sanskrit. Lotus signifies its beauty against the dirty background. Similarly, Arvind Kejriwal who's the Chief Minister of Delhi is considered to be reformer of dirty politics.
Atal – It means "adamant". It signifies a strong character who won't give up easily. The famous bearer of this name is Atal Bihari Vajpayee who never gave up his ambition till he succeeded.
Susmita – This name defines "beautiful smile". The world renowned beauty pageant and actress, Susmita Sen bears this name with her evergreen smile.
Indira – It means "beauty" in Sanskrit and is a beautiful name for Indian women. Its popularity rose with India's first and the only female Prime Minister, Indira Gandhi.
Subhash – This name means "eloquent" which signifies fluency in speech. The famous bearer of this name is Netaji Subhash Chandra Bose who made thousand of Indians stand against the British Rule with his influential words.
Kiran – Sanskrit defines this name as "beam of light". The glorified bearer of this name is India's first female IPL officer, Kiran Bedi.
Dhyan – This means "meditation". You can relate to this extreme level of contemplation with the greatest Hockey Wizard of India, Dhyan Chand.
Rajendra – Rajendra means "lord of kings" which signifies Power. Rajendra Prasad was the first president of India and justified his name with an exceptional rule.
Abdul – Abdul means "servant of god". The world's extremely glorified personality bearing this name is A.P.J. Abdul kalam, the 11th Indian President who was not just educated but served his duties selflessly till he died.
Most of the famous personalities have a name that describes their achievements. Thus, your name will be your definition and it's up to you to glorify its meaning to the world.
Posted on

January 22nd, 2016 by

Prem in

Baby Names

(2) Comments


The name of a baby is very significant aspect of its life and personality as it grows up. Children having very common or even cumbersome names tend to be a little guarded and secretive about their names, which in a way reflects upon his attitude in life. A well framed identity which is very intensely influenced by the name he bears is essential to the proper growth and development of the child into a healthy individual in future. Thus while the need for an apt and pleasant name is established the means of locating the best-fit name is still uncertain.
Getting the seniors of the family to find the name for the child is no longer feasible today since the joint family is slowly fading away and is to be found only in movies and TV serials. Therefore the need arises to seek professional help. Incidentally this is a kind of outsourcing and like any outsourcing it is necessary to examine the pros and cons of each path. The pundits are the first source which comes to one's mind and many people believe that this is the best option. This idea needs to be reviewed since the pundits of today are slightly above illiterate and depending on their mysterious tales may lead to problems. The next and the most scientific approach would be to take the help of numerology.
The science of numerology is a verifiable science and is open to statistical examination. The numerologist will be a person who has to study the subject very intensely and give your baby the right name that suits his/her personality and destiny. Thus the first step is to find a person who has a proven track record of successful naming of children and exactly knows the methodology of naming with the help of numerology. Only after having examined and ascertained the competence level of a Numerologist it would be prudent to approach him for help and guidance.
Numerology is a science and like any other branch of science it has its own share of 'grey' or unexplained areas. The numerologist should take the care of avoiding these grey areas and then suggest the suitable name of the child. This could be further strengthened by accommodating individual faiths and beliefs so that while the parents' faith and belief is included in the numerological choice of the name for the child.
Names as per numerology are evidently seen to make them healthy, strong, active, intelligent, energetic, and successful and will bring in great opportunities in life. If you follow baby name numerology report you will get your babies Fortunate Numerical name, this bring luck and fortune to your baby in terms of life, career, education and so forth. A numerology report clearly states the lucky dates, lucky numbers, lucky days, lucky life partner number, lucky line of education, lucky profession or business, lucky gems, lucky period and many more.
Posted on

December 21st, 2015 by

Prem in

Baby Names, Fun Stuff, General Information

No Comments
Do you have a movie or television show that is your favorite? Do you have a favorite character in a book or in these shows? Well, then why not let these inspire you to name your baby. Here is a short and simple list, along with the meanings of some of the most popular characters from movies that you might like as ideas for your baby name. You can choose either by the name itself, if you love it, or you can also choose by the particular meaning of each name.
Girl Names
1. Ananya – This name means unique or without a second and was inspired by the movie of Chetan Bhagat's 2 States, which is a Hindi movie.
2. Jhanvi – This name means Ganga the river and it was inspired by the Hindi flick called Wanted.
3. Laila – This name means night and was inspired by 2 different Hindi movies, including Zindagi Na Milegi Dobara and Laila Majnu.
4. Rehana – This name means one who is merciful and was inspired by one of the best Hindi movies called Once Upon a Time in Mumbai.
5. Zoya – This name means caring and loving and was taken from 2 of the most popular Hindi flicks called Ek Tha Tiger and Raanjhanaa.
Boy Names
1. Aakash – This name means upper sky and is inspired from Hindi movies, including the beloved Dil Chahta Hai and Anjaana Anjaani.
2. Ishaan – This name means Vishnu or bringer of riches and is also inspired by some Hindi films, including Kai Po Che and Taare Zameen Par.
3. Rakesh – This name means ruler of full moon day and it comes from the Hindi flick Bunty aur Babli.
4. Rahul – This name means Conqueror of miseries and Buddha's Son. This has been the favorite name for many Shah Rukh Khan characters.
5. Viraj – This name means resplendent or splendour and also from a Hindi cinema called Kambakkht Ishq.
Why settle for something that everyone else is already using when you can have something unique that was inspired by some of your favorite movies. Not only is this a good way to name your child, but it also gives you an excuse to go back and re-watch all of your favorite flicks searching for the perfect name. Go ahead and start searching for the perfect name for your child, even if it means checking out some new movies.
RSS feeds:
Search: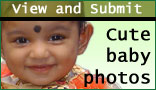 Follow on Twitter
Blogroll
Categories