Posted on

April 21st, 2016 by

Prem
Pick up any Bollywood celebrity or the celebrities from any fields, and you will get to see that all of them prefer to be stylish and unique in every aspect of their life and even also in the case of naming their darling babies. These days you will find many celebrities right at the top of success bearing a very common name. The reason is nothing else but the astrological impact of the name depending on the stars and the position of the planets at the time of birth.
Arjun: One of the most common and widely used name in Hindu religion and there are quite a good number of celebrities and celebrity kids bearing this name. Arjun Kapoor, son of producer Bonny Kapoor, is a rising star of the industry. Talented ex cricketer of Indian team Sachin Tendulkar, named his son as Arjun.
Karan: Another very popular name in the celebrity world which we can find and most of them managed to taste the flavor of success well. Karan Singh Grover, the man who rose to fame and completed the journey from world of television to Bollywood and now in news again for his upcoming wedding with Bipasha Basu. Karan Patel, playing the character of Raman Bhalla in one of the most popular daily soap Ye hai Mohabatein, is doing really well in his acting career. Karan Mehra, the lead actor of serial Yeh Rishta Kya Kehlata Hai is another successful man of Indian television. These Karan's are few among the many successful Karan in this world. Bollywood actor Sunny Deol named his son as Karan too.
Abhishek: Who is the very first individual carrying this name will come to your mind. Yes, it's none other than Abhishek Bacchan.  This is just not the end, we have many more successful Abhishek's as celebrities. Abhishek Kapoor, Director of the popular movie Kai po che!, Abhishek Sharma one of the actors of film Kaho Na Pyar ha, Abhishek Banerjee, the casting director of another hit film "Dirty Picture", Abhishek Chaubey, and the writer of successful film Ishqiya. All success story of these people made Abhishek a common name.
Ajay: The man with name Ajay which comes first to mind is of Ajay Devgan, the dashing actor of Bollywood who gave so many hits. Ajay Purkar, the actor of the film Ugly which got much appreciation carry the same name with other celebrities like Ajay Nagrath From Film Pardes and Ajay Mehta of film Spider man.
Rahul: Rahul Dravid, the cricket star of India, the young congress politician, Rahul Eswar, Rahul Mahajan and the countless Bollywood movies that had the lead actor as Rahul. This is a sure successful name.
Leave a Reply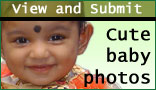 Follow on Twitter
Blogroll
Categories