Posts Tagged 'massager'
Posted on

April 13th, 2009 by

Prem   

(60) Comments
I bought this iRest leg and calf massager (SL-C11 Legs beautician) this weekend on one of the promotions they had in a shopping mall. So far I am impressed with the product and my family and friends have been loving it. Before I jump into the details, let me give a small brief on this purchase decision.
I am working in the Information Technology Industry and the long hours/ years of sitting in front of the computer have started taking its toll. Many of us have back ache, knee pain, leg pain apart from the usual job related mental stress. So the Tech Industry workers are prospective buyers. To capitalize this, another manufacturer Osim had a demo of this machine at International Tech Park Bangalore couple of year back. It really felt good but the price quoted was around 20,000 Indian Rupees (500 USD approx) was way too much.
This weekend, I saw a similar machine (iRest) being displayed in Total mall and I approached them for a free demo with no intention to buy because of the hefty price tag. I sat on the machine, it felt good and at last enquired about the price. The salesman quoted 16,500, I said give me a good deal and at last I got it for 15,000 which I feel is a good price.
It is too premature to say if my work related pain will go away by regular usage of this machine but it is sure 15 minutes of bliss. The long term benefits are yet to be seen and I will keep you all posted. My take on the price is this. Many of us have a cell phone which costs as much but you just use it for a few calls, take a few pictures, listen to couple of songs. For the same price, this leg and calf massager does a great job for your health.
Here are some pros and cons about iRest leg and calf massager.
Pros
It does a good job on the massaging front, you feel really relaxed and good after the 15 minute session.
The build quality is good. The company is a good Chinese manufacturer with ISO quality certification.
Cons
The website nor the support manual no where speaks about the health benefits of the machine.
The machine when in vibration mode doesn't do a silent job. I can hear some rattles which could have been avoided.
The price can be further lowered to cater to a mass market.
The product website really doesn't do justice. The language and content may not be really helpful.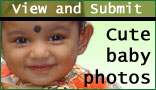 Follow on Twitter
Categories