Archive for the 'Babies' Category
Posted on

January 5th, 2009 by

Prem   

(82) Comments
We had a blast this weekend at home. It was one of those lazy weekends but my sister had other ideas. She had got this set of dresses from the local drama store and we managed to deck up Y2 and Ri2 in some traditional Jai Sri Krishna attire. While Ri2 was ok with it Y2 didn't have the patience to go through the full makeup, this explains why he isn't 100% Jai Sri Krishna 🙂
The whole dress set cost us only Rs. 100 and you will have many more choices. Animals, Plants, King and Queen, you name it and they have it. You just have to spot the right shop in your locality. Rest assured, this is sure shot family fun and a memorable gift when your child grows up.


Posted on

October 30th, 2008 by

Prem   

(2) Comments
I was sad to receive this email forward today. Being a dad, I can gauge what the family must be going through.
Email contents.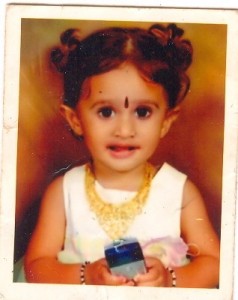 Dear all,
My kid "Bhoomika" is missing from Mejestic Bus station Since 21 days.
She is going to be 2 years and can speak only "jeeya", "mi", "mama" & "pappa".
We have logged a complaint in UPPARPET police station.
Request you to help me by forwarding the message to all, whom you come across.
Happen to see my kid please contact my family.
Our family members have been scattered all around Bangalore in search of her everyday.
Jayarama.
Ph:9902933247: cell with my family.
I have personally verified this by calling the family and they have confirmed that the kid is missing since October 2nd, 2008.
If any one of you notice the kid please inform her parents on the above number. If you get this email forward it or forward this URL to your friends list.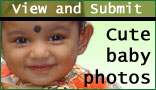 Follow on Twitter
Categories