Posted on

September 14th, 2017 by

Prem
India which hosts FIFA U-17 World Cup 2017 have automatically qualified for the event. The team is collectively called as Indian Colts. Indian FIFA U-17 team is coached by Portuguese coach Luis Norton de Matos who took control of the Indian U-17 side in March 2017.
The FIFA U-17 World Cup 2017 will be held from 6 to 28 October. This will be the first time that an Asian country has hosted a FIFA event.
Six Indian cities will host matches at this year's U-17 World Cup. The cities are Goa, Guwahati, Kochi, Kolkata, Navi Mumbai and New Delhi.
Here is the names of the Indian players for the FIFA U-17 matches.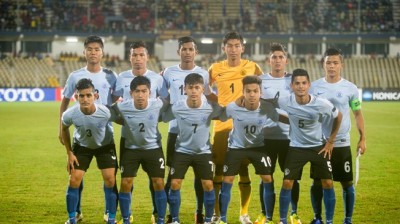 Goal keepers
Dheeraj Singh Moirangthem, Born 4 July 2000 (age 17), Manipur, #1
Prabhsukhan Singh Gill, Born2 January 2001 (age 16), Punjab, #20
Mohammad Nawaz, Born 21 January 2000 (age 17), Manipur, #21
Tamal Naskar, Born 30 January 2000 (age 17), West Bengal, #22
Defenders
Boris Singh Thangjam, Born 3 January 2000 (age 17), Manipur, #2
Mohammed Rakip, Born 14 May 2000 (age 17), Manipur, #3
Anwar Ali, Born 1 January 2000 (age 17), Punjab, # 4
Sanjeev Stalin, Born 17 January 2001 (age 16), Karnataka, #5
Jitendra Singh, Born 13 June 2001 (age 16), West Bengal, #14
Narender Gahlot, Born 24 April 2000 (age 17), Delhi, #16
Hendry Antonay, Born 24 June 2000 (age 17)Karnataka, #26
Namit Deshpande, Born 9 June 2000 (age 17)Maharashtra, #27
Midfielders
Suresh Singh Wangjam (Capt.), Born 7 August 2000 (age 17), Manipur, #6
Khumanthem Ninthoinganba Meetei, Born13 July 2001 (age 16), Manipur, #7
Amarjit Singh Kiyam, Born 6 January 2001 (age 16), Manipur, #8
Komal Thatal, Born18 September 2000 (age 16), Sikkim, #10
Aniket Anil Jhadav, Born13 July 2000 (age 17), Maharashtra, #11
Abhijit Sarkar, Born 5 January 2000 (age 17), West Bengal, #12
Saurabh Meher, Born 12 January 2000 (age 17), Maharashtra, #15
Jackson SinghV 21 June 2001 (age 16), Manipur, #25
Forwards
Aman Chetri, Born 26 July 2001 (age 16), Assam, #9
Rahul Kannoly Praveen, Born 16 March 2000 (age 17), Kerala, #18
Nongdamba Naorem, Born 2 January 2000 (age 17), Manipur, #24
Nehal Rajesh Pillai, Born 20 October 2000 (age 16), Maharashtra, #32
Shubham Sarangi, Born 24 June 2000 (age 17), Delhi, #29
Leave a Reply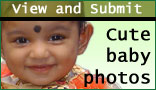 Follow on Twitter
Blogroll
Categories