Archive for the 'General Information' Category
Posted on

July 13th, 2016 by

Prem

(1) Comment
India will be fielding it's largest-ever contingent with more than 100 names having qualified for the Rio Olympics 2016. This is a marked improvement compared to 56 athletes that competed eight years ago at the 2008 Beijing Games. India will be aiming at securing a double digit medal tally this time. The Olympic games arescheduled to start from August 5th 2016 at Rio, Brazil.
Archery
Atanu Das
Deepika Kumari
Laxmirani Majhi
Bombayla Devi
Athletics Men
Inderjeet Singh (Shot Put)
Vikas Gowda (Discus Throw)
Gurmeet Singh
Baljinder Singh
Irfan Kolothum Thodi (Men's 20 km walk)
Sandeep Kumar
Manish Singh Rawat (Men's 50 km walk)
Nitender Singh Rawat
Thonakal Gopi and Kheta Ram (Marathon)
Muhammad Anas (Men's 400m race)
Ankit Sharma (Long Jump)
Athletics Women
Seema Antil (Discus Throw)
Manpreet Kaur (Shot put)
Lalita Babar (3000m steeplechase)
Tintu Luka (Women's 800m event)
Kavita Raut (Women's marathon)
Sudha Singh, OP Jaisha (Marathon)
Khushbir Kaur (20km walk)
Sapna Punia (20km walk)
Dutee Chand (Women's 100m race)
Srabani Nanda (Women's 200m event)
Badminton
Saina Nehwal
PV Sindhu
Kidambi Srikanth
Manu Attri-Sumeet Reddy (men's doubles)
Jwala Gutta-Ashwini Ponnappa (women's doubles)
Boxing
Shiva Thapa (56 kgs Bantamweight category)
Manoj Kumar (64 kgs)
Vikas Krishan (75kgs)
Hockey
Men's Hockey team lead by Srijesh
Women's Hockey team lead by Ritu Rani
Gymnastics
Dipa Karmakar
Judo
Avatar Singh
Rowing
Dattu Bhokanal
Shooting Men
Jeetu Rai (50m Air Pistol)
Gagan Narang (10m Air rifle)
Abhinav Bindra (10m Air rifle)
Gurpreet Singh (26m Rapid fire pistol)
Prakash Nanjappa (50m pistol)
Chain Singh (50m Rifle Positions)
Mairaj Ahmed Khan (Shotgun)
Manvanjit Singh Sandhu
Kynan Chenai (Trap Shooting)
Shooting Women
Heena Sidhu (10m Air Pistol)
Ayonika Paul (10m Air Rifle)
Apurvi Chandela (10m Air Rifle)
Table Tennis
Mouma Das
Manika Batra
Soumyajit Ghosh
Achanta Sharath Kamal
Tennis
Leander Paes and Rohan Bopanna (Men's Doubles)
Sania Mirza and Rohan Bopanna (Mixed Doubles)
Sania Mirza and Prarthana Thombare (Women's Doubles)
Weightlifting
Sivalingam Sathish Kumar (Men's 77kg category)
Saikhom Mirabai Chanu (Women's 48kg category)
Wrestling Men
Narsingh Yadav (74 kg weight category)
Yogeshwar Dutt (65 kg Free style category)
Hardeep Singh (96 kg Greco-Roman category)
Sandeep Tomar (57 kg category)
Ravinder Khatri (85 kg category)
Wrestling Women
Babita Kumari (53 kg category)
Vinesh Phogat (48 kg category)
Sakshi Malik (58 kg category)
Posted on

March 18th, 2016 by

Prem

(3) Comments


Your name is your identity on Earth. It brings you glory in your life. Here are some of the most glorified Indian names are,
Mohandas – The name means "servant of Mohana", a Hindu God. Mohandas Karamchand Gandhi, popularly known as Mahatma Gandhi is the finest bearer of this name who served his country till death.
Narendra – This name means "lord of men". One of the mightiest personalities of India, Prime Minister Narendra Modi can be truly related with the meaning of his name.
Amitabh – It signifies "immeasurable splendour". The famous bearer of this name is Amitabh Bachchan who's brought splendour to the Indian cinema.
Sachin – It's another name for Lord Shiva. One of the legendary Indian cricketers Sachin Tendulkar signifies purity through his name.
Aishwarya – It means wealth and signifies prosperity. Aishwarya Rai is one of the famous Indian celebrities, who have brought glory to her name.
Sourav – Sourav means the "fragrance". The famous Indian Cricketer, Sourav Ganguly is a true example of spreading the fragrance of his talent all across the globe.
Arvind – Arvind means "Lotus" is Sanskrit. Lotus signifies its beauty against the dirty background. Similarly, Arvind Kejriwal who's the Chief Minister of Delhi is considered to be reformer of dirty politics.
Atal – It means "adamant". It signifies a strong character who won't give up easily. The famous bearer of this name is Atal Bihari Vajpayee who never gave up his ambition till he succeeded.
Susmita – This name defines "beautiful smile". The world renowned beauty pageant and actress, Susmita Sen bears this name with her evergreen smile.
Indira – It means "beauty" in Sanskrit and is a beautiful name for Indian women. Its popularity rose with India's first and the only female Prime Minister, Indira Gandhi.
Subhash – This name means "eloquent" which signifies fluency in speech. The famous bearer of this name is Netaji Subhash Chandra Bose who made thousand of Indians stand against the British Rule with his influential words.
Kiran – Sanskrit defines this name as "beam of light". The glorified bearer of this name is India's first female IPL officer, Kiran Bedi.
Dhyan – This means "meditation". You can relate to this extreme level of contemplation with the greatest Hockey Wizard of India, Dhyan Chand.
Rajendra – Rajendra means "lord of kings" which signifies Power. Rajendra Prasad was the first president of India and justified his name with an exceptional rule.
Abdul – Abdul means "servant of god". The world's extremely glorified personality bearing this name is A.P.J. Abdul kalam, the 11th Indian President who was not just educated but served his duties selflessly till he died.
Most of the famous personalities have a name that describes their achievements. Thus, your name will be your definition and it's up to you to glorify its meaning to the world.
Posted on

December 21st, 2015 by

Prem

No Comments
Do you have a movie or television show that is your favorite? Do you have a favorite character in a book or in these shows? Well, then why not let these inspire you to name your baby. Here is a short and simple list, along with the meanings of some of the most popular characters from movies that you might like as ideas for your baby name. You can choose either by the name itself, if you love it, or you can also choose by the particular meaning of each name.
Girl Names
1. Ananya – This name means unique or without a second and was inspired by the movie of Chetan Bhagat's 2 States, which is a Hindi movie.
2. Jhanvi – This name means Ganga the river and it was inspired by the Hindi flick called Wanted.
3. Laila – This name means night and was inspired by 2 different Hindi movies, including Zindagi Na Milegi Dobara and Laila Majnu.
4. Rehana – This name means one who is merciful and was inspired by one of the best Hindi movies called Once Upon a Time in Mumbai.
5. Zoya – This name means caring and loving and was taken from 2 of the most popular Hindi flicks called Ek Tha Tiger and Raanjhanaa.
Boy Names
1. Aakash – This name means upper sky and is inspired from Hindi movies, including the beloved Dil Chahta Hai and Anjaana Anjaani.
2. Ishaan – This name means Vishnu or bringer of riches and is also inspired by some Hindi films, including Kai Po Che and Taare Zameen Par.
3. Rakesh – This name means ruler of full moon day and it comes from the Hindi flick Bunty aur Babli.
4. Rahul – This name means Conqueror of miseries and Buddha's Son. This has been the favorite name for many Shah Rukh Khan characters.
5. Viraj – This name means resplendent or splendour and also from a Hindi cinema called Kambakkht Ishq.
Why settle for something that everyone else is already using when you can have something unique that was inspired by some of your favorite movies. Not only is this a good way to name your child, but it also gives you an excuse to go back and re-watch all of your favorite flicks searching for the perfect name. Go ahead and start searching for the perfect name for your child, even if it means checking out some new movies.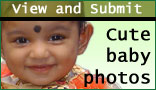 Follow on Twitter
Blogroll
Categories