Posted on

December 21st, 2015 by

Prem
Do you have a movie or television show that is your favorite? Do you have a favorite character in a book or in these shows? Well, then why not let these inspire you to name your baby. Here is a short and simple list, along with the meanings of some of the most popular characters from movies that you might like as ideas for your baby name. You can choose either by the name itself, if you love it, or you can also choose by the particular meaning of each name.
Girl Names
1. Ananya – This name means unique or without a second and was inspired by the movie of Chetan Bhagat's 2 States, which is a Hindi movie.
2. Jhanvi – This name means Ganga the river and it was inspired by the Hindi flick called Wanted.
3. Laila – This name means night and was inspired by 2 different Hindi movies, including Zindagi Na Milegi Dobara and Laila Majnu.
4. Rehana – This name means one who is merciful and was inspired by one of the best Hindi movies called Once Upon a Time in Mumbai.
5. Zoya – This name means caring and loving and was taken from 2 of the most popular Hindi flicks called Ek Tha Tiger and Raanjhanaa.
Boy Names
1. Aakash – This name means upper sky and is inspired from Hindi movies, including the beloved Dil Chahta Hai and Anjaana Anjaani.
2. Ishaan – This name means Vishnu or bringer of riches and is also inspired by some Hindi films, including Kai Po Che and Taare Zameen Par.
3. Rakesh – This name means ruler of full moon day and it comes from the Hindi flick Bunty aur Babli.
4. Rahul – This name means Conqueror of miseries and Buddha's Son. This has been the favorite name for many Shah Rukh Khan characters.
5. Viraj – This name means resplendent or splendour and also from a Hindi cinema called Kambakkht Ishq.
Why settle for something that everyone else is already using when you can have something unique that was inspired by some of your favorite movies. Not only is this a good way to name your child, but it also gives you an excuse to go back and re-watch all of your favorite flicks searching for the perfect name. Go ahead and start searching for the perfect name for your child, even if it means checking out some new movies.
Leave a Reply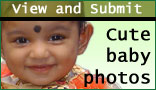 Follow on Twitter
Blogroll
Categories